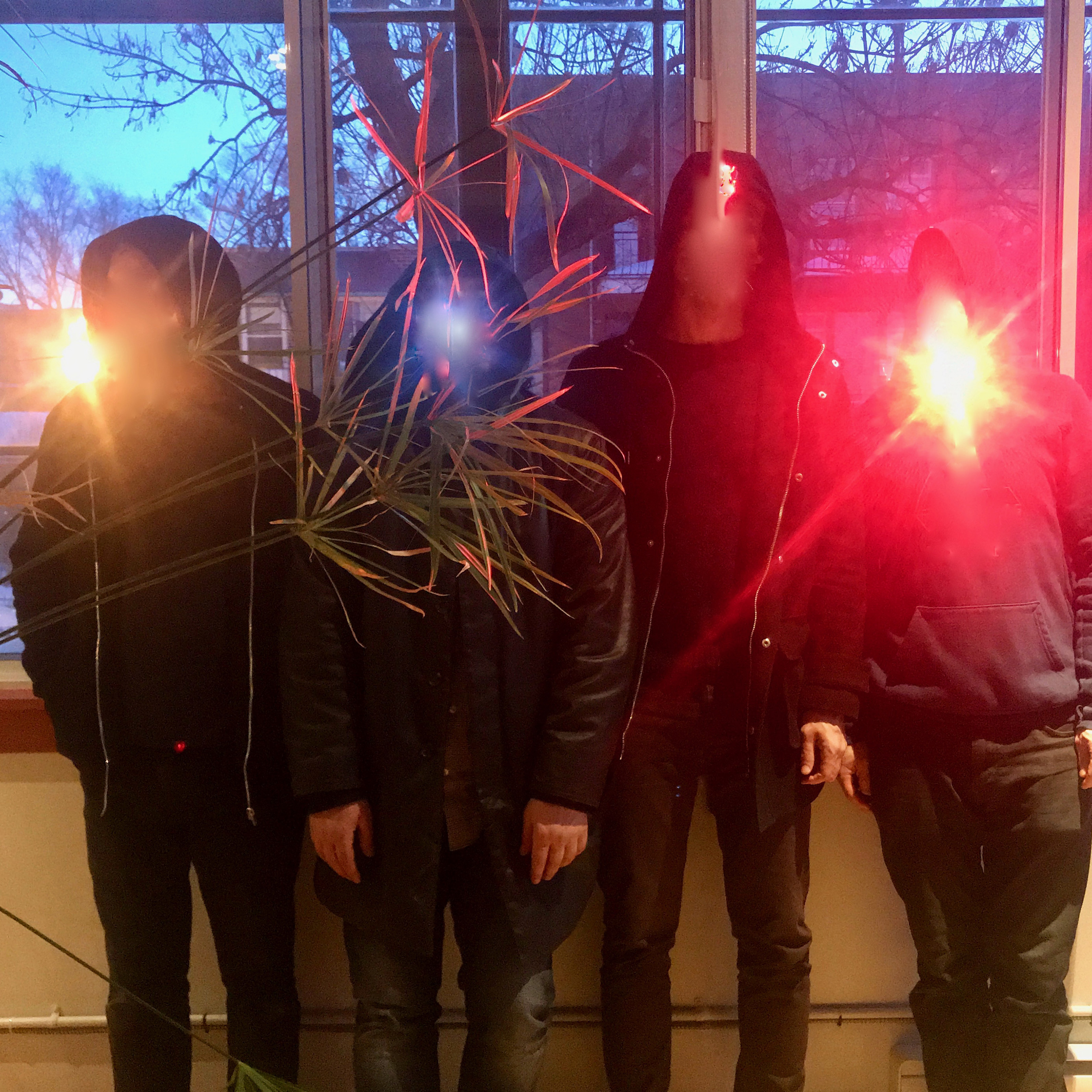 Fly Pan Am + Khôra + Avrha
Curator Tad Michalak brings the MG to one of his favourite Feast In The East locations, Matt Durant Studio, for the return of the mighty
Fly Pan Am
, touring their first album in many years.
Montreal experimental post punk band Fly Pan Am (featuring members of Godspeed!, Panopticon Eyelids, Feu Thérèse & more) emerges from a long hiatus with a new album "C'est ça" on Constellation Records. The quartet made up of Roger Tellier-Craig (guitars, tapes, electronics, vocals); Jonathan Parant (guitars, tapes, electronics, vocals); J.S. Truchy (bass, tapes, electronics, vocals) and Félix Morel (drums, tapes) meld driving post-punk rhythms with elements of power electronics & musique concrete in a alluring & caustic stew. Their collage-like approach to abstracted rock formations gives Fly Pan Am space to create immersive aural worlds.
Toronto's
KHÔRA
  Khôra forges polyrhythmic, polytimbral sound-worlds from singular ensembles of acoustic and electronic sources. Ecstatically populated vibratory fields and fractal, nested temporal forms alchemically and resonantly seduce and perplex witnesses into an act of germinal listening where the hallucinatory and synthetic nature of perception itself comes to focus.

Avrha is a collaboration between Alaska B and Brendan Swanson (Yamantaka // Sonic Titan). Hypnotic drums and percussion meld with dynamic keys in a bittersweet nightmare of new age heavy prog. To quote the great Joe Strutt "Bitches Brew with the metal drummer we never knew it needed".